Click on a Icon to learn More and to get directions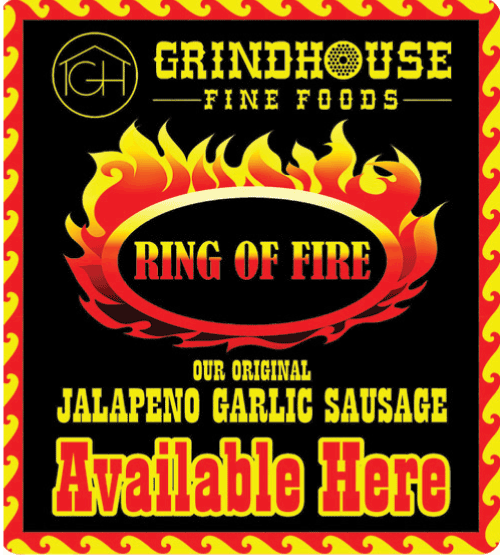 Ring Of Fire
The GrindHouse Fine Foods (GHFF) brand and its pilot product, the Ring Of Fire Jalapeno Garlic Sausage, (ROF} are the creation of local sausage maker and entrepreneur, Corey Hurren.
Visit Website
Read More
 Although it's been a long road, ROF sales are now on FIRE, with each batch selling out quickly since the GHFF product started to be sold and served not only locally, but across Manitoba. This has included locations in Winnipeg such as the Assiniboia Downs Race Track and Investors Group Field football stadium up to the Churchill and Gillam areas of northern Manitoba during cold weather training exercises with the Canadian military. The ROF is a GHFF recipe now made at Smith's Quality Meats (SmithsQualityMeats.ca) which is a CFIA inspected facility in Winnipeg. It's a MUST HAVE for HOT and SPICY FANS!!! This savory blend of hot peppers and garlic sausage is now in process of making its way into stores and restaurants across Canada.
Check out his website at GHFF.co and Facebook pages @RingOfFireJalepenoGarlicSausage and GrindHouseFineFoods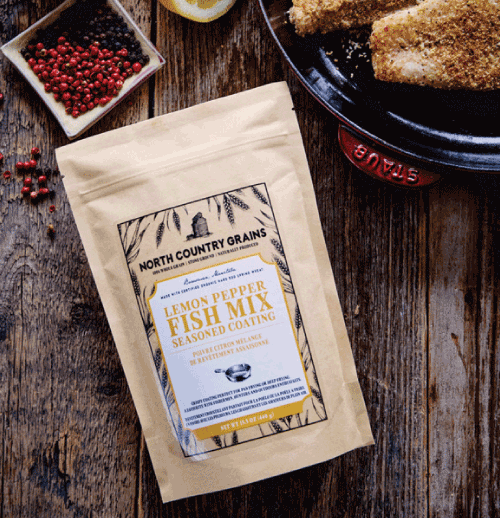 North Country Grains
Experience flour in the purist form. On the farm, Amy Hofford grinds organic wheat the old fashioned way -using a stone mill.
Visit Website
Read More
This traditional method of milling produces premium flour that is bursting with natural flavour and wholesome nutrition.
North Country Grains products include more than just flour. The signature line also consists of Pancake Mixes, Seasoned Coatings for Fish, Wing Batter, and Beer Batter all made from 100% Whole Grain Flour. #knowyourfarmerknowyourfood
Many of us have lost the connection between farmers and our food. North Country Grains wants to help re-establish the link between farms and people by giving you full transparency into how your food is grown and produced. We believe that being aware of where your food comes from and how it's grown, will lead to a greater appreciation for local food and farmers. Learn more about the family farm at
www.northcountrygrains.com or find them on social media (@northcountrygrains) to follow along on their farm adventures as they bring your food from field to table.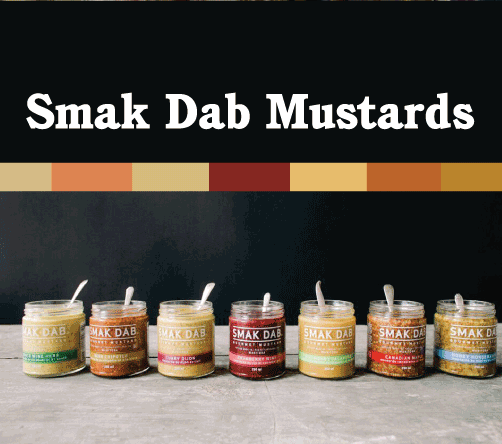 Smak Dab Good
Introducing Smak Dab Mustards, the most versatile condiment and ingredient in your pantry and kitchen, because mustard is no longer limited to sandwiches and burgers! Add a dab to homemade salad dressing, meats, charcuterie and cheese boards, marinades, sauces, vegetable dishes and so much more
Visit Website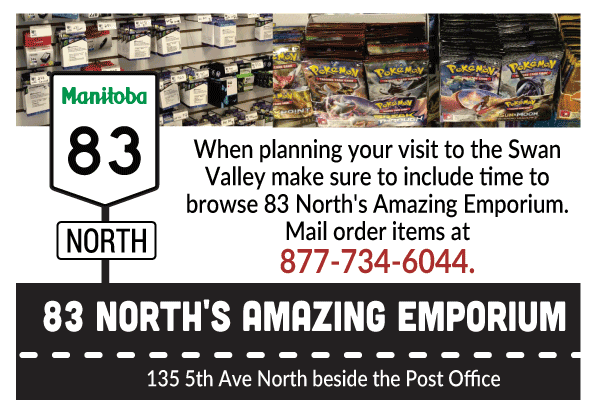 83 North's Amazing Emporium
Imagine a store where you can find shelf after shelf of interesting things you expect only in big cities. That's what you'll find at 83 North's Amazing Emporium. From its beginning as a computer store it has always provided a great selection of current technology but expanded in 2018 to include much more. 
Read More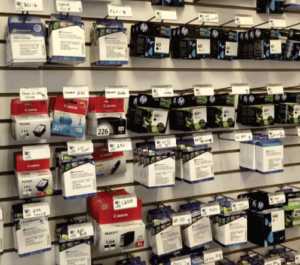 These days you'll find the Swan Valley's largest selection of Lego including many hard to find sets. The toy department has numerous products that have all been hand picked to be the best of the best. The Pokemon shelf has the current releases plus packs from years ago along with gift sets, decks and special items. The Emporium boasts a wide selection of video game consoles and accessories from the likes of XBox, Playstation and Nintendo. Tablets, computer components and collectible clothing round out the must see electronics area. 83 North is well known across Western Canada for mailorder printer ink and at the Emporium you'll find a vast selection of cartridges for almost every printer. When planning your visit to the Swan Valley make sure to include time to browse 83 North's Amazing Emporium. The store is located at 135 5th Ave North beside the Post Office. You can give them a call for directions or mail order items at 877-734-6044.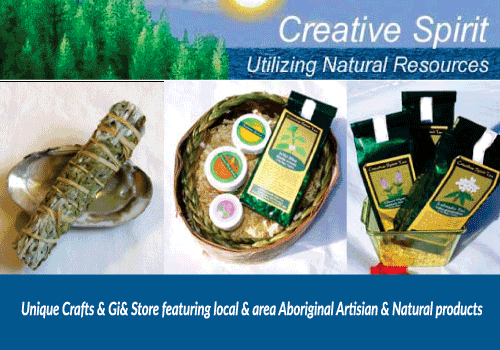 Creative Spirit
Early North American aboriginals lived off the land. Nature provided their basic needs. Knowledge for survival was passed from generation to generation. Health and healing benefits were derived from native plants and trees commonly found in Canada's boreal forest.
Visit Website
Read More
Over time, much of the traditional knowledge has been lost. Today there is a drive to regain much of the valuable history. Brenda Gaudry of Barrows.travels the trails of the boreal forest searching and studying, finding the secrets of health and wellness that her aboriginal ancestors knew so well. Brenda offers workshops to schools and groups to increase awareness of spirituality and teach sustainable harvest techniques. Brenda owns a unique gift shop "Creative Spirit" where you will find hand-made crafts, natural products (wild teas, salves, balms, etc) and features local artisans. There's a fully furnished guest house and authentic tee-pee for enthusiastic eco-tourists to stay and she offers experiential tours. To Open Your Eyes to the bounties Mother Nature provides and experience hands on learning please phone 204-545-6215 to book an appointment (for all the above venues) and check out www.wildernessspirit.ca for more information.