Swan Valley Chamber of Commerce
Connect. Engage.

Impact. Thrive.
The Swan Valley stretches from Benito on the south west side of the famous Duck Mountain Provincial Park to Pine River in the south east side of the Duck Mountains and continues on east until you reach Lake Winnipegosis.
Heading north, one may pass Cowan, Minitonas and the largest centre, Swan River and go as far north as Dawson Bay where you travel alongside the Porcupine Mountain Provincial Forest. Alternatively, one may carry on west to the Manitoba/Saskatchewan border.
Community Futures Parkland Inc.
Community Futures Parkland Inc. is a federally funded regional community economic development program. Community Futures Parkland works with the communities of the Parkland, Manitoba in an attempt to achieve a cooperative environment within the region. This environment promotes leadership and supports individuals, businesses, organizations and communities through a coordinated strategic plan. It promotes economic growth, stability, business development, employment creation, a positive entrepreneurial environment and enhances quality of life.
Our programs are locally controlled and governed by a volunteer board of citizens from the Parkland.
Community Futures Parkland has a two fold mandate:
Community Development (with projects such as the Parkland Career & Job Fair and Woman's Wellness Workshop) and
Business Development. We provide entrepreneurs with support and small business loans up to $150,000 when traditional financial institutions are unable to help. Loans are available for new business start-ups, business expansion, or to stabilize an existing business. We provide programming for youth, disabled and high-risk business ventures as well. It all starts with an idea!
We Have Roots in the Community
At Louisiana-Pacific Swan Valley, we manufacture SmartSide® panel siding, used in commercial and residential construction. We have been in the Swan Valley since 1996.
With over 200 employees here in the Valley, LP has gained a multi-national reputation in Safety, Sustainability, Environmental Stewardship, Quality, and Operations Management. At LP, we rely on strict forest management and procurement policies to promote sustainable practices on the land we manage and among our wood suppliers. All the wood we use comes from land managed under or procured under Sustainable Forestry Initiative Certification requirements. Above and beyond these requirements, LP is very active in forestry management, ensuring that we maintain biological diversity, wildlife and aquatic habitats, and air, water, and soil quality.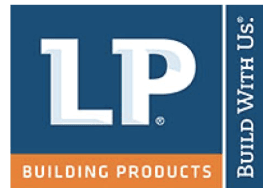 Location: Highway 10, Minitonas, Manitoba
Phone: 204-525-2479
Website: www.lpcarp.com
Spruce Products Limited
Since 1942, Spruce Products Limited (SPL) has been producing quality softwood lumber. With the head office and plant located in Swan River, the mill now produces 45 million board feet of lumber annually. All phases of the operation are computerized and automated to ensure the maximum amount of lumber is recovered from each log. The company is also involved in the production of wood shavings for animal bedding, wood pellets for heating, wood chips for pulp mills, and biomass for energy systems. To ensure the sustainability of future operations SPL's forest renewal company will plant approximately two million trees each year.
For more information about SPL, please call 204-734-3089.
Support Our Local Merchants